The Kennel
Diamond Brook Kennel offers the ultimate in clean,fresh country air living for your pet. If you are vacationing, your pet should vacation also. Your pet receives the care that our own pets deserve and get. Although we are large enough to offer 24 hour service to the animals, we are small enough to see to it that your pet gets the individual attention that he or she desire. This is our sole source of income.
We can give your pet the open air feeling that is most conducive to its well-being and "that right spot" that will make its stay here the most enjoyable possible. The surroundings are quintessential Vermont, nestled next to a quiet, charming brook. Open, clean, airy, and total country in the summer; cozy, quiet, and warm in the winter. Cleanliness is our trademark for all seasons. Since the structure is "zoned" by the nature of construction, the most desirable suite can be found for your dog's personality.
We know that qualified veterinary service is a necessity to the discriminating owner: three experienced vets are on call at all times. If the need should arise, we have an isolation area available, affording the same comforts to the animal but also allowing protection from the rest of the dog boarding kennel.
We will not board animals with contagious diseases. That's something your veterinarian is much better equipped to do. Our job is to try to keep your animals healthy, your veterinary's job is to make them healthy.
Advance reservations are required, as well as proof of current preventative vaccinations. You may make reservations or inspect the facility any weekday between the hours of 8 A.M. and 6 P.M. Wednesday and Saturday hours are 8 A.M. to 12 P.M. Under advanced reservation, you may inspect the kennel any day during normal business hours or by appointment. 
Diamond Brook Kennel is a Vermont pet boarding, pet grooming facility and Vermont Labrador Breeder that offers Garmin dog training equipment, Labrador Retrievers, pet supplies, pet food, Vermont Water Dogs, Garmin Electronic dog training equipment and more. We have been serving the Vermont area for 35 years. We pride ourselves on our customers satisfaction.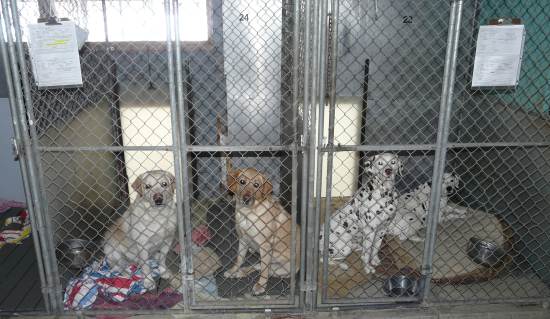 Checking In
When you bring your pet to us, there are a few pertinent bits of information that we will need to know:
Up to date shot records. If you do not have a record we will call your vet to confirm.
Does your pet need any medications?
Do you have an emergency contact person, cell phone number or destination number? Remember pets are animals, things can happen.
Does your pet have any allergies, phobias, medical disorders, special diet?
EXTERNAL PARASITES Your pet will be examined for fleas or ticks upon entry. If they are harboring any 'critters', we will still board your pet only after we are allowed to eradicate them with a complete grooming (includes ears, nails, flea/tick shampoo).
You are allowed to bring any normal size bed or blanket, their personal diet, or favorite toy. No balls unless large.
Our Runs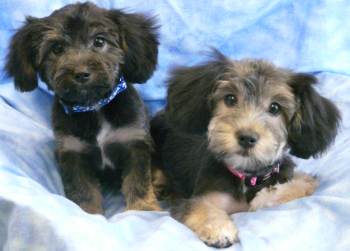 Our runs are not cages. They are as open, safe , and are fitted according to the amount of space that the size of the pet requires. The minimum size is 56 square feet, the largest 90 square feet. These include covered outside runs in case of precipitation, as well as the heated indoor runs that will allow your pet the freedom and exercise required. We also rotate the animals to our outside exercise yards giving your pet plenty of activity.
If additional services are necessary, the special options listed on our pricing page includes leash walks and a socialization period which allows your dog to play ball, frisbee, swim, enjoy a lakeside walk or just romp, with a staff member or with other dogs.
Diet
Diet is designed to provide the nutrition your pet needs, and we provide your pet the finest diet commercially available, and have the option of lamb and rice or chicken. Normally, a high level protein diet covered with the more tasty soft moist and canned products. Cats are fed accordingly with a combination of dry and canned cat food. We do have refrigeration in the kennel in case you would like to provide your pet home-cooked meals.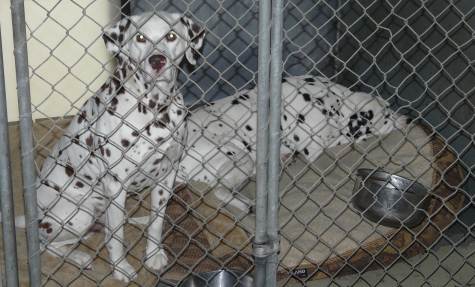 Vaccinations and Shots
We require a shot called DHLP2. The shot includes protection for parvo, distemper, hepatitis, leptosporosis, and para influenza.  Also required is your typical Rabies shot and Bordetella (kennel cough) which are separate shots or nasal injection. 'Kennel cough' is an airborne virus-it is like a common cold. It is transmitted through the air.  We have had very few incidents of kennel cough.  Cats require the distemper complex, rabies, and leukemia.  On your first visit we require proof of vaccinations and yearly proof thereafter. You may email, fax, have your veterinarian call us, or hand bring your records.  We keep the records on computer and can warn you when they are due.
Pickup and Delivery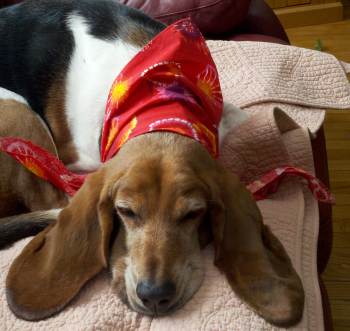 This convenient service is offered for the owner who is not able to deliver their pet to either the kennel, the veterinarian, or the airport. Advanced noticed for the service is required. The rates are variable depending on time and distance. Call about fees for this service in your area.  Female dogs that are flying in for breeding should use either Burlington, VT (BTV) or Albany, NY (ALB). P/U fee is $250